Big Blue Plumbing Careers
We believe that to have a successful plumbing company we have to have happy, satisfied clients. We also believe that we can only have happy clients if we have happy team members. Big Blue Plumbing is an organisation that strives for perfection in all that we do. We answer our calls with a friendly, "how can we make you smile?" and our background checked and fully trained techs arrive on time to appointments and express gratitude on every call for being given the opportunity to serve.
Once in our clients home we take the time to fully understand any and all of the plumbing issues our client is experiencing and we always offer options, in writing, in advance, so our client has the information they need to make the best decision for their home and family. Our technicians carry tablets and our able to generate proposals on the spot for any work using our Straight Forward Pricing Program, no waiting for an "I'll get back to ya" proposal that never shows up. Once approved, our technicians perform the service with well stocked trucks and state of the art equipment and tools to get the job done right. All of our work carries a 100% satisfaction guarantee.
Technician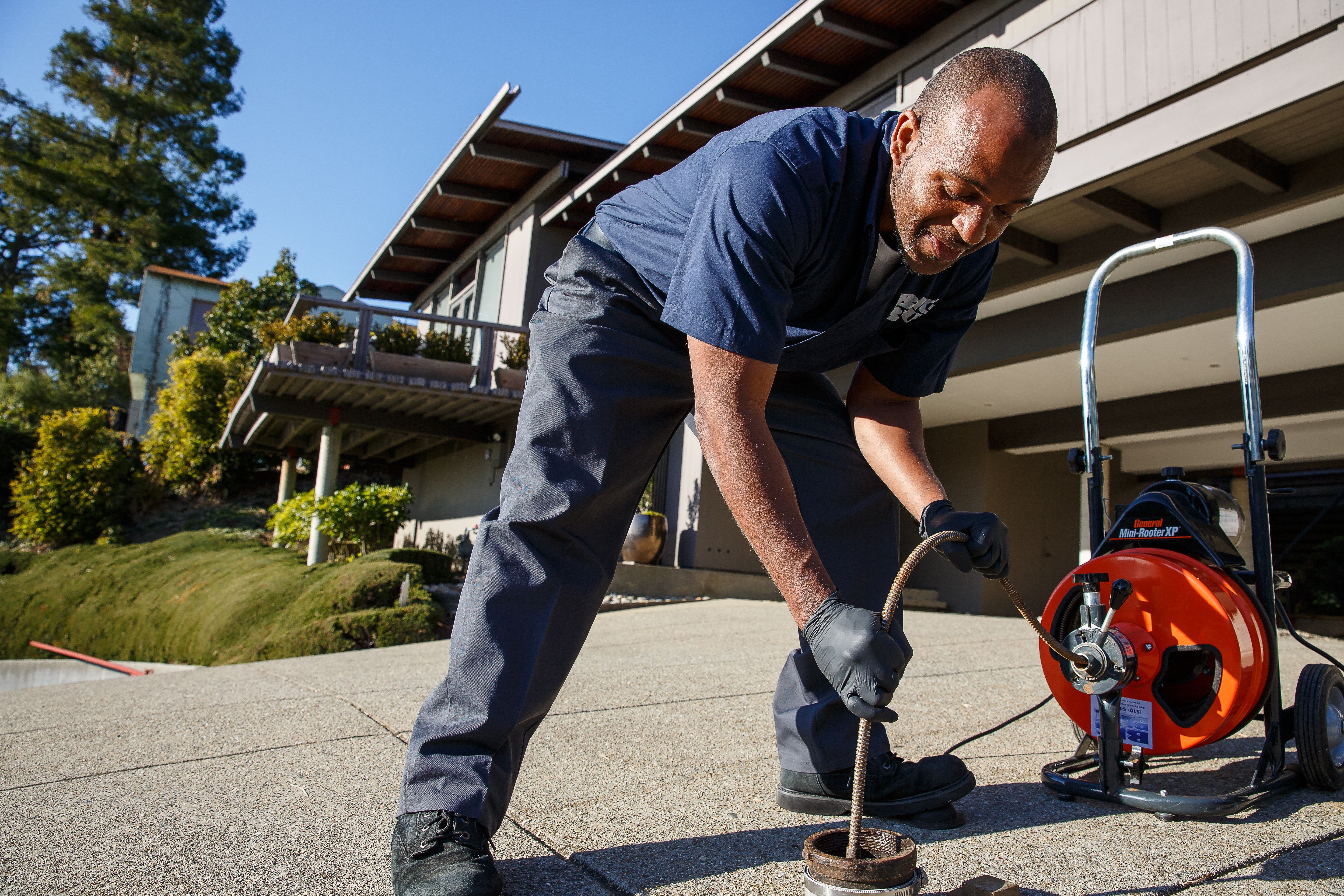 So many plumbing companies in the Bay Area send technicians out with no training and no assistance, I hear from our technicians about how they always feel like they are on their own out there. training and support, growth and personal development, this is the Big Blue difference. We are a full service plumbing company not just a drain cleaning outfit, we get calls on everything from garbage disposals to water heaters to slab leaks and boiler replacements. We give you what you need to be successful and reach your professional and personal goals. Our goal is to be the best home service provider in the East Bay, what is your goal, how can we help each other get there?
With a solid benefit package including retirement and a competitive salary package as well as training, team building, community involvement and a supportive leadership, Big Blue is about a career, not just a job.
One of the key ingredients that has attracted some of our top talent is our training structure and belief in supporting the technician in the field. There are too many companies out there that give a guy a truck, a snake and a company T-shirt and send them out in the world, "Good luck, go be a plumber, figure it out". It is insulting to the real plumbers.
If you want to be in an environment where excellence is expected, recognized and rewarded, Big Blue might be a good fit. Some of our technicians have been recognized on a National Level for performance and excellence in customer service.
Fill out our employment application below to get started!
---
Apprenticeship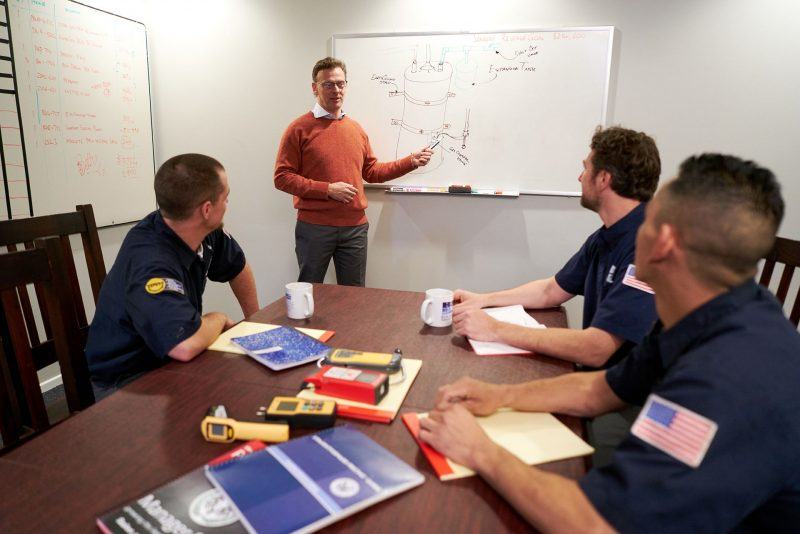 Plumbing can be a very rewarding career. Most young people are guided to get a college degree, many find that further education is not for them and they leave school before they can get a qualification. Others who receive their degree, learn that there are no jobs in their field and accept a position in the service industry just to pay their student debt. In the past there were thriving trade apprenticeship programs which provided a solid alternative to going to college. Now there is a stigma attached to getting a trade and many people never consider working in the plumbing industry. There are many reasons why a career in plumbing might make sense for you or your high school graduate:
Paid to learn: As a trainee level apprentice, you get paid to learn a trade instead of accumulating debt. Many college graduates discover that after four years their ability to generate income is not that high and on top of that they have a large loan that needs to be repaid. Highly skilled plumbing service technicians can earn 6 figure incomes with benefits and retirement and they do this without any debt.
Can't be Outsourced: If you have a job that is done on a computer, their is a really good chance that somebody overseas can do that same job for less from their computer. Many of today's jobs are being outsourced to Asia. When people need a plumber, they need a real person.
Rewarding: Plumbing is a fun and rewarding career, we get to meet different people and work in some of the most amazing houses in the Bay Area. On top of this, we get to help people, too.
Opportunity for Growth: From moving up the ladder to team leader and supervisor to becoming a manager, this is an entry level position with real opportunities to develop and move up within a company structure. Big Blue Plumbing apprentices receive on the job training as well as daily in house training and can be enrolled in a professional training academy if and when they reach that level.
To apply for this opportunity, fill out our application form below.
---
Customer Care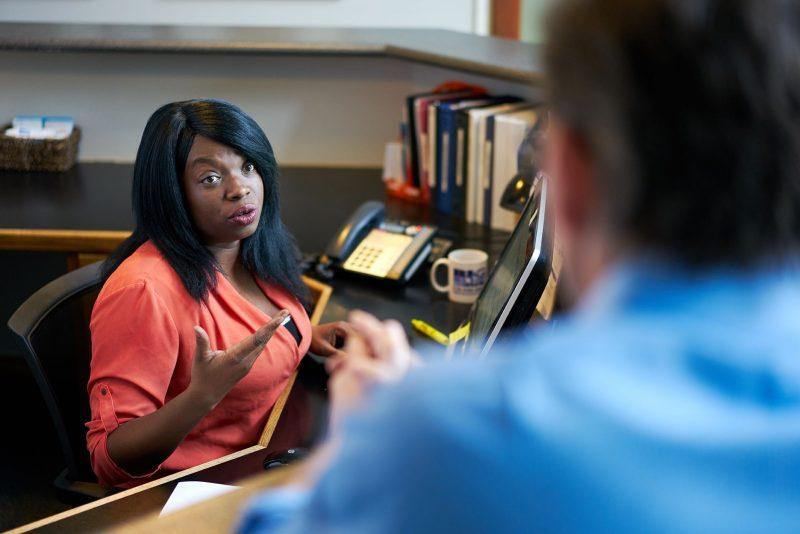 As the first point of contact with our company, the Customer Care representative position is an essential part of our team. We greet our clients with a cheery, "It's a great day at Big Blue, how can we make you smile?'. We understand that most people who call a plumbing company are not always having a great day, we like our clients to feel like they have called the right place and that things are already getting better. We train our CCRs and continue to train them, career development is important for everyone and in a growing company, a CCR can also be trained in many administrative and organizational duties that will enhance their resume and create opportunities for advancement. What we know is, to be a good CCR requires much more than just answering the phone.
To join our team, fill out the form below!
Why Work at Big Blue Plumbing
TRAINING/ PROFESSIONAL GROWTH:
We train daily and we believe that we can all get better at what we do, no matter our level. Training can take the form of on-line courses or being sent out of state for professional classes and certifications. We have manufacturers representatives come to our office and give instruction on their specific products. Some of our technicians have been involved in discussion panels for a national organization.
TEAM BUILDING:
Although we spend at least 8 hours a day with each other, it is nice to connect from time to time outside of the work space. We have enjoyed many activities that bring our sense of family and community together such as Annual BBP surf day, Christmas party, Golden State Warrior games, Spartan Races, darts competition, pool championships and more.
COMMUNITY:
To the team at Big Blue, community is a feeling of fellowship with others, as a result of sharing common attitudes, interests, and goals. It is being part of something bigger than yourself and a desire to give back. Our community starts with the people in our organisation and spreads to their families and into the population around us. We look out for each other, help each other when it comes to moving house or getting a ride when the car is in the shop. Our families support us in our goals and we give back to our families with an annual family trip to the half moon bay pumpkin patch, the July 4th parade in Alameda where we enter a truck and the kids hand out candy and in turn we give back to the community around us. When fires ravaged Northern California, we loaded a truck with hay and delivered it to misplaced horses, we have raised money for a local high school program called Best Buddies and we have gathered together to collect trash on the local beach. The best part of these community activities is that they have all been at the suggestion of an employee.
In reality, we spend more time at work than we do anywhere else in this life, we should enjoy it. The incredible people who have made a career here are happy to come to work every day and put their precious energy into making real our vision of being the best plumbing and home service company in our service area. We take care of business and we take care of each other and we keep smiling through thick and thin.
For more information, call 510-939-7870 today!
Job Application
Big Blue Plumbing
Join Our Team