Rainwater Sump Pump Install, Repair & Replacement Fast & Reliable Plumbing Services
Rainwater Sump Pump Repair & Replacement in Oakland, CA
Providing Quality Sump Pump Installation throughout Alameda, California
"It never rains, but it pours!" When it does, your home should be protected. A basement or crawl space that floods during rains can not only destroy personal belongings, it can also do serious damage to your structure, create an environment that is susceptible to pest intrusion and it can even cause mildew and microbial issues.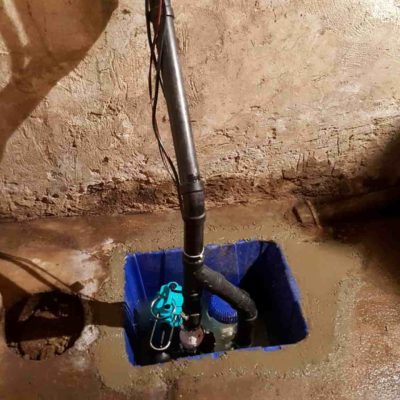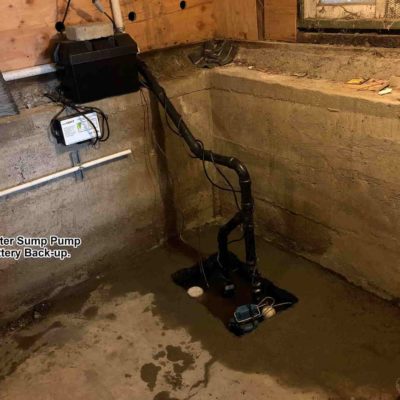 A rain water sump pump can remove ground water and discharge it to the outside. A properly installed system should discharge water all the way to the street where possible. A battery backup and high water alarm can also be installed for extra protection. This is where Big Blue Plumbing comes in!
Big Blue Plumbing offers quality plumbing services for sump pumps in Los Angeles. Our team of highly trained technicians have extensive experience in sump pump diagnosis, repair and replacement services. We understand the importance of sump pumps as they play a vital role in water and basement damage prevention, so we strive to provide an answer to all sump pump inquiries quickly and efficiently. Whether you need a sump pump installed, or are having issues with your existing one, Big Blue Plumbing is here to help give you peace of mind.
Many times we see existing systems where the water is pumped from one side of the foundation to the other where it just drains back into the crawl space to be pumped back out again!
Signs Your Sump Pump Needs Replacement or Repair
It is important to recognize the signs that a sump pump needs repair or replacement.
Here are some signs to look out for when your sump pump starts to fail
Noisy
Signs of Rust and Disintegration
Emits Moisture
No Longer Removing Water
If these symptoms are recognizable in your sump pump system, it is likely time for sump pump replacement. If sump pumps continue to operate after these signs appear, their efficiency will steadily decline until they ultimately stop functioning completely.
To ensure optimal performance and avoid costly problems down the line, it's advised to contact a professional who can properly diagnose the issue to determine whether repair or replacement is in order.
---
For more information, or to schedule your sump pump service, give us a call at (510) 939-7870 or contact us online.
---
Benefits of a Properly Functioning Rainwater Sump Pump
A sump pump system is an essential component of any home's functioning plumbing and foundation systems. In an area such as Oakland where heavy rain and intermittent flooding can occur, having a sump pump system installed to ensure that basement and crawl spaces are kept dry can provide numerous benefits.
Not only will this help protect your investment in expensive items like furniture, but it can also prevent health risks from contaminated water making its way into the home. In addition, sump pumps can help to prevent costly repairs caused by water damage over time. Aside from keeping basements and crawl spaces relatively dry, installing a sump pump for your home may also be tax deductible in some cases.
---
Contact Big Blue Plumbing today for quality sump pump installation & replacement services!
---
Related Reading:
Providing the Highest Standard Every Time
Call Us 24 Hours A Day

Best Guarantees & Warranties

Service All Makes & Models

Always Punctual

Team of Certified Plumbing Experts

No Overtime Charges

Full Home Plumbing Inspection