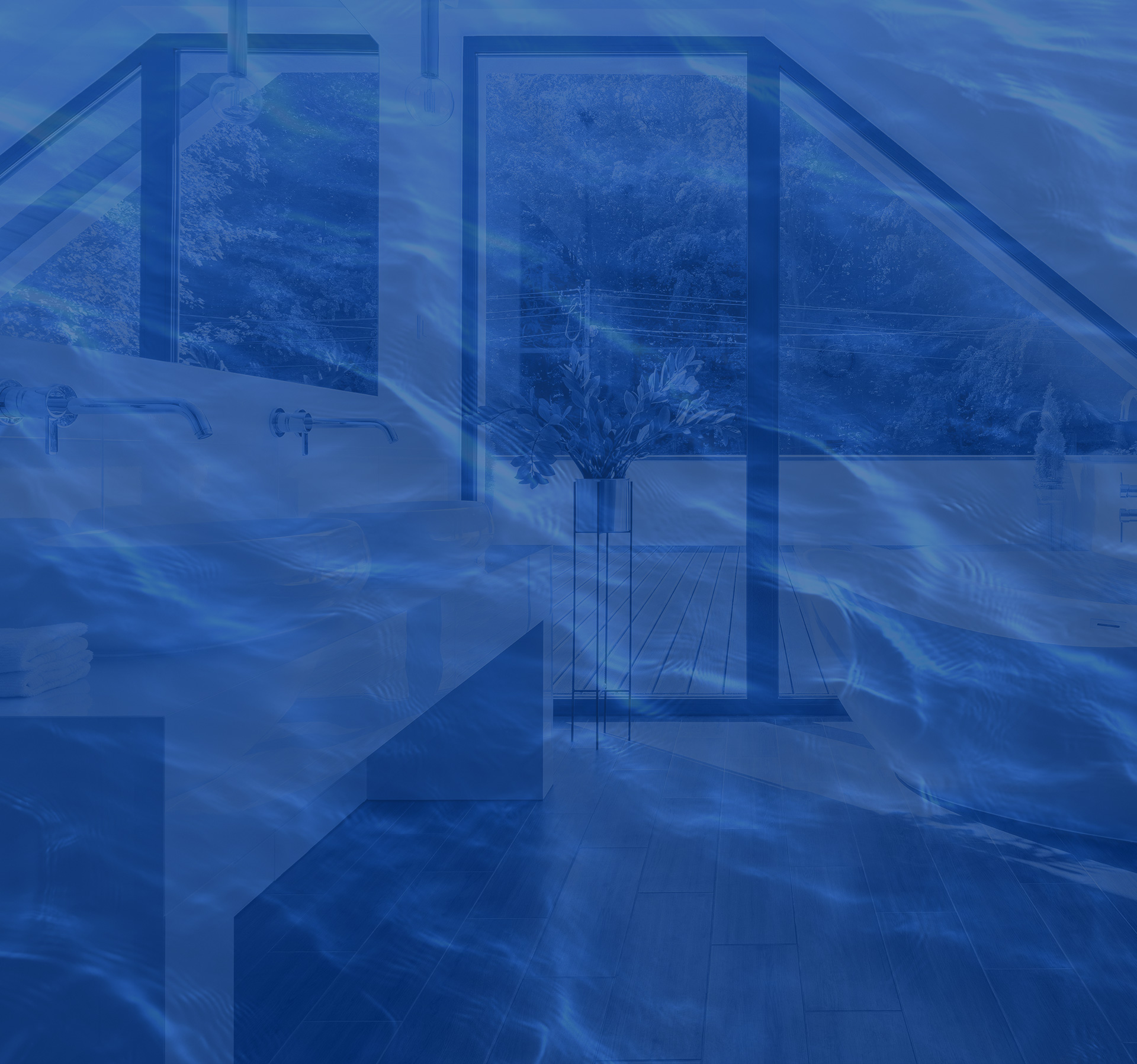 Fast & Reliable Services Your Satisfaction is 100% Guaranteed
Our team of experts makes it easy to find solutions to any plumbing problem for your home.
cONTACT bIG bLUE tODAY
Alameda Plumbing Services
Trust Your Home to Our Certified Plumbers
Are you dealing with a leaky faucet? Is the drain in your shower clogged? Are you in need of water line replacements? Whatever your plumbing need, Big Blue Plumbing has you covered.
From clogged drain clearing or toilet installation to complex sewer troubleshooting, our skilled team of plumbers will assess and address the problem efficiently and effectively. Our Alameda plumbing professionals can help with any size issue using state-of-the-art plumbing tools and the latest plumbing technology.
Plumbing Repairs & Replacements
Our plumbers at Big Blue Plumbing take care of everything from leaky pipes to water line replacements. We strive to make your plumbing repair experience smooth and stress-free. Starting from the initial phone call, our plumbers greet you with professionalism and expertise acquired through years of plumbing experience. In addition, you will not have negative stereotypical experiences with smelly, low-pants-wearing plumbers here. While our work is dirty and can soil our uniform, our plumbers make ourselves as presentable as possible, no matter the inconvenience.
Not only do we have your best experience and absolute satisfaction in mind, but we also back all of our work to ensure you are well taken care of long after your project has been completed. Trust that when our team of plumbing contractors arrives, you are in good hands.
Based in Alameda, CA, we serve the Oakland community and the greater East Bay area. When you call on us, our plumbers arrive at your location in a timely manner and make sure that we are equipped with all of the tools and resources needed to tackle any job.
Our Plumbing Services Include:
Pipe leak repair and inspections – If you have a leaky pipe pooling water in your cupboard or keep hearing an incessant dripping noise, our plumbers at Big Blue Plumbing in Oakland are here to help. Leaks are more than just annoying — they also waste water and can cause severe damage to your home. We'll repair or replace your leaky pipes in no time so that you can stop worrying about water damage or high utility bills.

Even if you are only seeing signs of a leaking pipe but aren't sure exactly where the leakage is coming from, our plumbing contractors are trained to detect water leaks. Leaky pipes and faucets have a wide range of side-effects, and none of them are good. For this reason, we take our piping leak detection and pipe repair services very seriously. There are several signs of a leaking pipe, from visible puddles where there shouldn't be or low water pressure.
Professional drain cleaning – Drain clogs are a common problem for any homeowner or renter, but they can still cause a major headache when they occur. Our experienced Oakland plumbers will get rid of the clog and repair any damage the clog may have caused, working with you to help prevent drain clogs in the future. Whether you are familiar with the cause of the stoppage or not, the drain cleaners from Big Blue Plumbing are able to snake out the problem.
Toilet repairs – When unclogging a toilet, the majority of our calls are after the customer has already tried to use a plunger to loosen up the blockage and had limited to no success. This typically lets us know that the clogged pipework needs to be snaked in order to eliminate the obstruction. In many of these cases, water has already begun to overflow from the bowl and has or is still running into the room and creating a huge mess and unforetold damage. If this is something you are experiencing, we urge you to call us immediately and do your best to locate the water valve typically near the base of the toilet and the wall to shut off the source of the water.

We also offer much more than toilet drain cleaning. We're here for you if you have an issue with your floater device, flushing handle, stopping mechanism in the tank, or anything else related to your toilet. Assisting both residential and commercial properties, we understand how important it is for your restrooms to be clean and accessible as quickly as possible. This is why we take such pride in our work. In addition, if your plumbing fixtures are malfunctioning, you cannot work through your day comfortably, which can lead to various additional inconveniences and trouble.

Our professional plumbers offer toilet repairs and service on all old models and new designs, as well as a multitude of alternative systems including urinals, bidets, environmental toilets, and much more.
Bathtub and shower repair experts – Toilets are not the only plumbing fixture you have to worry about causing you problems with your pipes or flooding. Having a problem with your shower pipes or drainage can lead to devastating consequences for your home or belongings. Big Blue Plumbing is here to help you avoid as many of these consequences as possible. We understand that it is not always easy to identify problems with your tub or shower, and when they reach that breaking point, they can hit hard and fast. When your tub or shower begins to release water well past the point that it should stop, it can be easy to panic.

If you are located in Alameda, Oakland, or anywhere within the East Bay, CA, you don't have to panic because you have a trained team of professional plumbers to come to your side. We will walk you through the next steps to take while we are arriving and will let you know how we will be handling the problem after we arrive. Because of how showers and bathtubs are installed, we may have to perform some minor cosmetic work to the area in question in order to gain access to the damaged pipes, broken gauges, and anything else that could be causing you to experience plumbing problems with your shower.

In our endless effort to leave you exceptionally satisfied, we will clean up our workspace and make sure your bathroom is left is the best condition we are able to without causing you any further distress. If you have any questions about our shower or bathtub repair services, please give us a call right away. Our team looks forward to hearing from you and is honored to help you in any way we can.
Low/high water pressure testing – If your water pressure is acting up, it can cause you to waste water with high-pressure bursts or leave you stranded in the shower with soapy hair and only a trickle coming from the faucet. Whether you're dealing with low or high water pressure, our technicians will help assess and repair water pressure issues, getting your system running as it should.

One of the most common causes for low water pressure is a leak somewhere along the piping that is causing you to lose water along the way, which causes subpar pressure by the time it reaches your faucet or showerhead.
Sewer/water line replacement – The main sewer line in a home is key to flushing the debris and waste from your home to the city. Problems with your sewer line can lead to significant problems or messy damage in your home. If you think you may have a sewer line problem, call our experienced technicians at Big Blue Plumbing immediately to examine the issue and help prevent further damage. These water and sewer pipeline leaks can cause harm to your property's structural integrity and are a major concern for many homeowners.

If you suspect or are aware of a water/sewer line fault and need replacement piping, give us a call. Your water pipelines and sewer pipelines are crucial to your day-to-day lifestyle as well as the liveability of your home. Act now before it is too late.
Damaged gas pipeline repair– In addition to our thorough plumbing services, we provide assistance with maintaining and installing gas lines. We also provide full home evaluations to ensure your gas lines are up to code. If you have a plumbing problem, contact Big Blue Plumbing day or night at

(510) 939-7870

, or fill out a contact form and let us take care of it.
Give Us A Call Today at

(510) 939-7870

to chedule your plumbing service!
Providing the Highest Standard Every Time
Call Us 24 Hours A Day

Best Guarantees & Warranties

Service All Makes & Models

Always Punctual

Team of Certified Plumbing Experts

No Overtime Charges

Full Home Plumbing Inspection
I had an emergency plumbing issue, Big Blue was there in 15 min. and he did some good darn magic.

"Giovanni was awesome. I had an emergency plumbing issue, Big Blue was there in 15 min. and he did some good darn magic. Thank you!"

- Mark W.

Protects Property

"Very professional, hard worker took the time to protect my property"

- Richard B.

Jack did an excellent job.

"Jack did an excellent job. Came in assess the problem, explained it to me clearly and complete the job in a professional manner. Great representative for Big Blue"

- Bruce B.

Nick from Big Blue diagnosed the problem and ordered the replacement part in no time.

"Very knowledgeable and ordered the replacement part quickly so my tenant can have heat once again. Called a bunch of different companies but none of them work on hydronic air handlers. Highly recommend them for hydronic heating"

- Robert C.

Highly Recommended

"Javier came promptly and did an excellent job on our garbage disposal and toilet. Highly recommended."

- Mary U.