Rain, rain, beautiful rain.
(...or rain, rain, go away...)
As kids growing up in England, spending the summer looking out of the window at the clouds, my sister and I used to sing:
"Rain, Rain, go away
Come again another day
All the family wants to play
Rain, rain, go away".
In California we are not in a position to wish the rain away, we need every drop to fill our reservoirs. But if you have ever had the unpleasant experience of rainwater flooding your home, you may have empathized with my sister and me.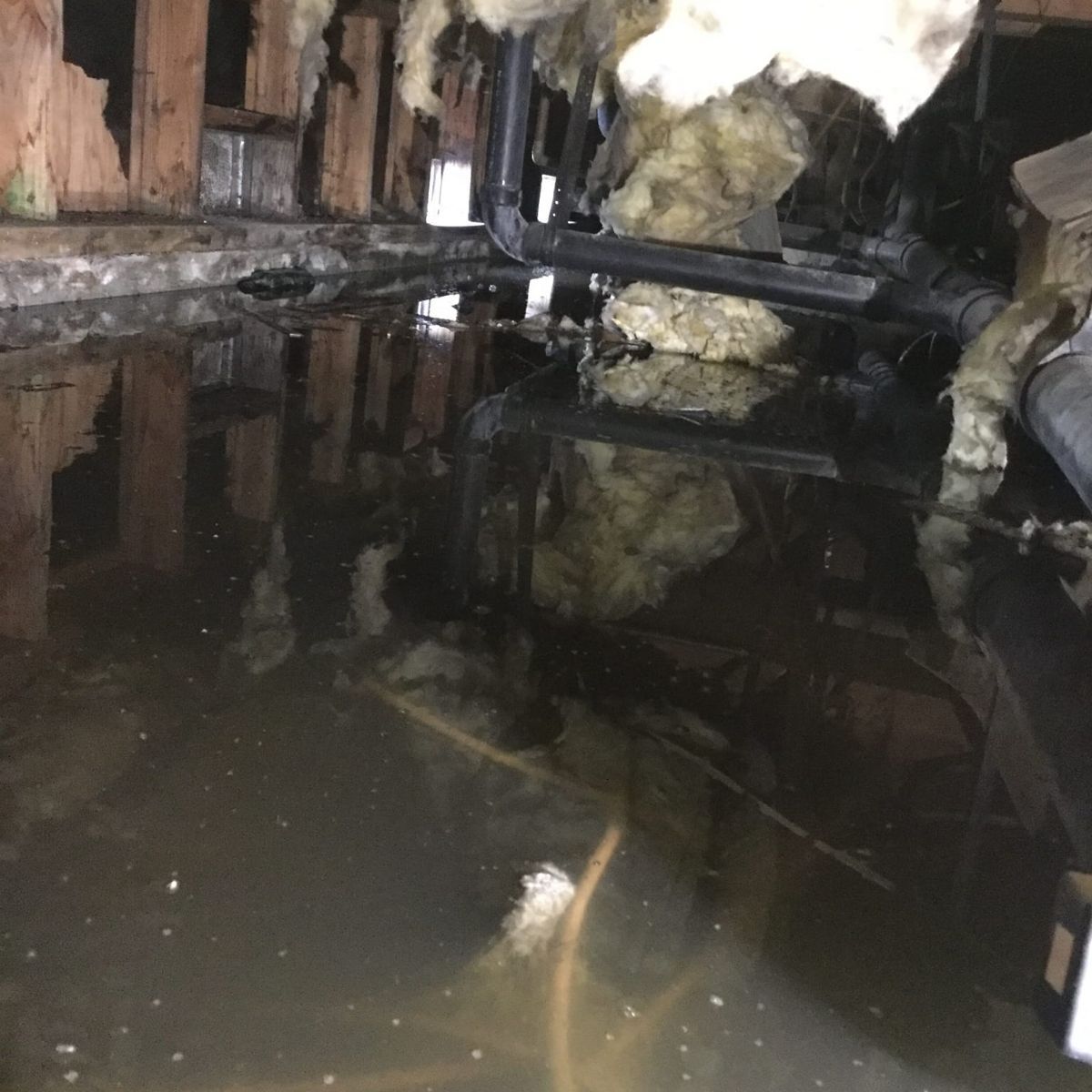 Flooded crawl space in an Oakland home that needed a large investment to repair the damage
Every year at this time Big Blue Plumbing is flooded with calls about rainwater sump pumps. Of course, the calls are never, "It looks like it may rain this week, can you guys come and check out our sump pump to make sure it is working?", no, they are always more like, "MY SUMP PUMP ISN'T WORKING, MY BASEMENT IS FLOODED AND MY WATER HEATER AND WASHING MACHINE ARE DESTROYED! CAN YOU COME OUT NOW!!!".
A flooded basement that destroys an appliance or personal belongings may not be the worst of what rainwater can do. Once a crawl space gets flooded, spores are activated that can cause mildew and other microbial activity that can do horrible damage to the structure and can cause health concerns.
A properly installed rainwater sump pump is a wonderful thing, the discharge is piped away from the foundation (ideally to the street) there is a backflow device to stop the rainwater from coming straight back into the structure and the best ones have a battery back up and a warning alarm.

Of course, the best course of action is to prevent the water from coming into the structure in the first place. For that, you may require a french drain with a drain rock and felt-lined trench, foundation sealant, and perforated drain pipe.

Also, a lot can be achieved by sealing cracks with a commercial-grade sealant.